Product Description
This product is for the safety of new, inexperienced teenage drivers. Plus it gives parents peace-of-mind. You can use the internet to see where your teen's vehicle is NOW and the EVERYWHERE IT'S BEEN over the last 3 months.
See all stops made, all speeds driven and much more !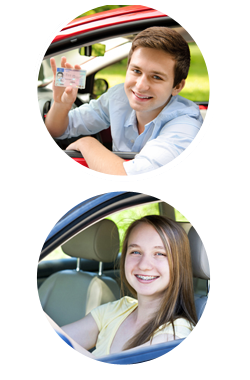 And this information is available 24/7 using the Internet on a Windows PC, Mac PC or Tablet. You can use your Internet-enabled Android, iPhone, etc. to see the current location, too !
You can receive notification via e-mail or text message when your child arrives at school, pulls into your driveway, goes over a pre-determined speed limit & more. You can set up Geofences and alerts on-line and change them on-the-fly any time !
In addition to knowing WHERE the vehicle is and how FAST it's travelling, there are these
2 ADDITIONAL FEATURES :
Know if your teen drives over the 'Posted Speed Limit' across the entire country !
A Remote Starter disable feature is available (Optional to use for a monthly fee).
Posted Speed Limit Monitoring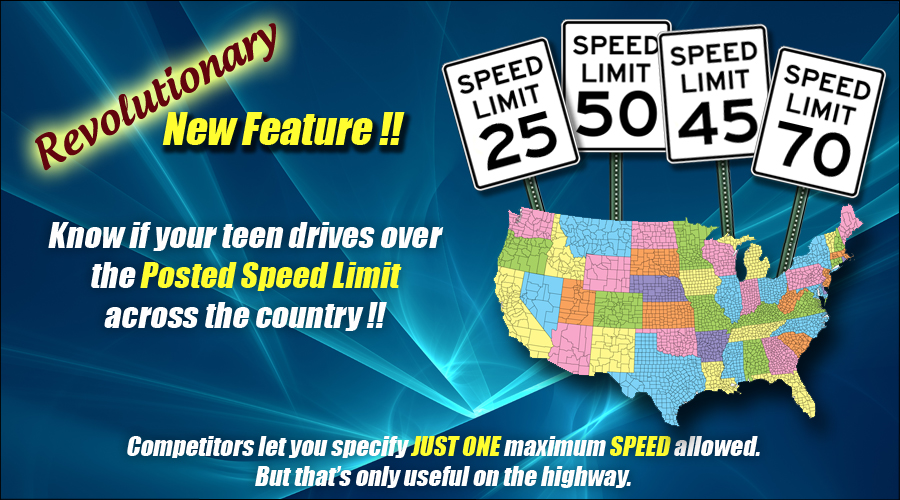 Posted Speed Limit Alert Monitoring can be used to let you know if the vehicle goes over the posted speed limit on roads that have a US DOT (Department of Transportation) Posted Speed Limit.
We match your vehicle's speed against a Computer Database that we have of MPH specs of 3.9 Million Miles of Roads & Streets in the USA.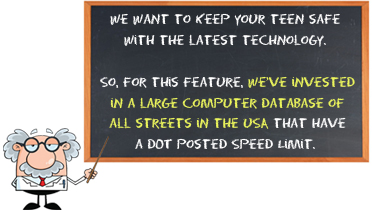 Competitors don't have this feature. They let you specify just ONE maximum speed allowed, usually around 65 or 70 MPH . But this is only useful on the highway. For example, you'd never know if your teen drives 40 MPH in a 25 MPH neighborhood; Or 60 MPH on a 45 MPH road.
A list of Speeding Incidents is emailed to you Daily, Weekly or Monthly.
You can see Speeding Information in as much detail as you'd like:
General: A Summary Chart (above) of # of incidents that occurred.
Detailed: A Listing by date/time of all incidents and their location.
More Detailed: A Map of where each incident occurred.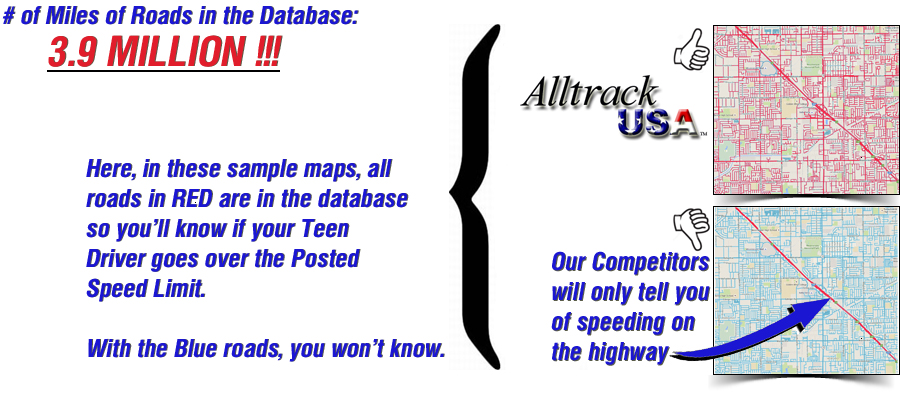 PLUS:
You define the MPH over the posted speed limit to trigger an alert, whether it's 1 MPH over or 10 MPH over.
The database is continuously kept updated of speed limit changes.
You probably don't want to receive alerts every time your teen goes over the DOT speed limit, although you can if you'd like as an additional option for an additional fee.

Remote Starter Disable
This feature is optional to use for a small monthly fee. And a small $9.95 device is installed on the vehicle.
You can use an internet-enabled PC or Android, iPhone, or other hand held device to disable the vehicle's starter, which immobilizes the vehicle. Use to prevent vehicle theft or in case vehicle is stolen. When you disable the starter: If the vehicle is turned off, then it will not start. If the vehicle IS running, it will continue to be operable; but once turned off, will not restart.
You can enable the starter again when you're ready, with an internet-enabled PC or handheld device.
A small device is installed on the vehicle, which costs $9.95. Then you have unlimited use of it to remotely disable/enable the starter for just $4.95/month.

Screen Shots
Real Time Location
See where vehicle is right now. And if it's moving or stopped.
A map on the screen will enable you to zoom in and out on the clearly-marked car and see their current Location, Speed and Direction.
You can leave the map on the computer screen during the day and see the vehicle's location change as it's driven around !!
Click on maps for larger views

Breadcrumb Trail
See a 'breadcrumb trail' with your choice of 10, 20, 40 or 60 second updates of where the vehicle has been over the past 3 months 24/7. See every stop your teen has made with an exact address, the length of time he/she was there or how fast he/she drove to get there.
The red and yellow icons on the map to the right are when the device in the vehicle calls in it's location. Here in this example, this is every 20 seconds. If the device calls in sooner, every 10 seconds, then there would be more icons and closer together. If the device calls in less, like every 60 seconds, then there would be fewer icons and farther apart.
Click on map for larger view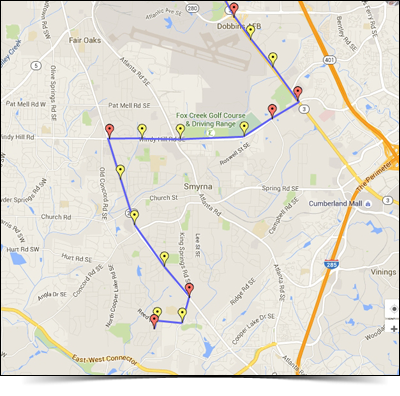 Set up Geofences
Create up to 100 virtual electric fences on-line so you know if the vehicle Enters and/or Exits these geographic areas. They can be any shape and changed at any time on the internet ! And the size of the Geofence can be large like a county, really large like a whole US State – Or small like school, work or friend's street.
You can be notified immediately if they go into and/or out of any of these regions. Or if you don't need an immediate alert, you can get a report emailed to you daily, weekly or monthly of all vehicle Geofence crossings that have occurred.
Also, each Geofence can be active 24/7 -or- Only on days and hours that you specify.
Click on maps for larger view
Examples of using Geofences:
(1) Be sent a cell phone text message when your daughter arrives safely at school in the morning.
(2) Be sent an email at work when your son arrives safely at home after school.
(3) Make sure your son doesn't drive through the "bad neighborhood" on the other side of town.
(4) Your daughter leaves home to drive back to college 1 state away. You can receive a text message when she arrives at her dormitory alright.
(5) You tell your son on Saturday night not to drive too far away out of the county. You're notified immediately if he does.
(6) Your daughter is driving to her grandparent's house 2 states away. You're notified immediately when she reaches the state line of her destination. And when she arrives at the house.
(7) Your son can drive the car to school but not cruise around in it during lunchtime. You'll know when he enters and exits the school parking lot.

Many Reports Available

You can run reports any time. Or have them automatically run and emailed to you daily, weekly or monthly.
View a report on the screen. Or save it on your computer – in MS Excel, Adobe PDF or CSV (comma delimited) format.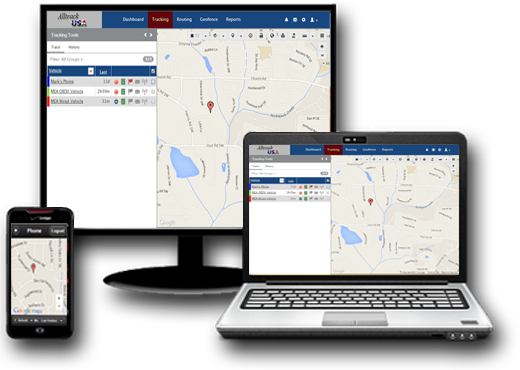 Monitor teen using many devices
You can monitor your teen even when you're not in front of your computer. In addition to using a PC or laptop, see a map of your teen's location using an Internet-enabled Android, iPhone, Blackberry or other hand held device to see vehicle's current location.
With a PC or laptop, you can utilize all features.
With a hand held device, you can:
See current location and address.
See up to 100 last known locations.
Disable vehicle Starter. (If optional device is installed on the vehicle). You can Re-Enable the starter when you want to.
Alerts Available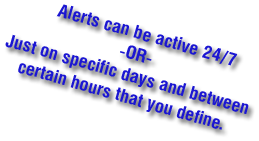 Geofence
– ­Vehicle Arrives in or Leaves a Geofence region.
Power disconnect
– Know if driver unplugs the power to the device. It has a built-in battery backup. Then know when power is re-applied.
Ignition Turned On & Off
– Know whenever your teen is about to drive somewhere and when they're arrived.
Unauthorized Use
– Set up the times of the day when your teen can drive, and receive alerts when the car is used outside those hours. You'll know of all vehicle movement before and after your specified times.
Excessive speed
– Vehicle travels above a user-defined maximum speed allowed (35 MPH minimum). This alert is a compliment to the powerful 'Posted Speed Limit' alert. Here, you can specify the maximum MPH the driver is allowed to drive. Tell your teen to never drive over, say, 60 miles per hour in the car. You'll know right away if they ever do !!
Optional Feature: Starter Disable/Enable
– Know if someone using the system has disabled or enabled the vehicle's starter. Also good confirmation that's it's happened if you just did the disabling or enabling.
System is very flexible:
Alerts can be sent as
text messages and emails
to cell phones, PCs, etc.
Instead of receiving Alerts immediately during the day, you can
have a report of them emailed to you Daily, Weekly or Monthly.
Alerts can be active 24/7 -OR- Just on specific days and between certain hours that you define.
You can receive pop-up alerts on your PC if you're logged onto our tracking website. A sound effect can be sounded, if you'd like, to get your attention. There are 9 sounds to choose from.
Other Features
Backup Battery
– If power is disconnected to the device, you'll be made aware of tampering (or a wiring problem in the vehicle).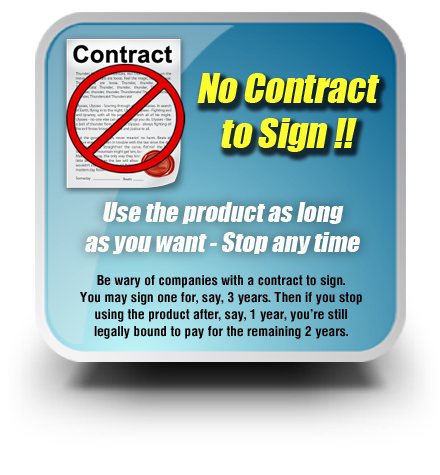 Compact with No antennas to install.
– The product is usually placed underneath the dashboard; and it's completely silent. There are no antennas to install because both the GPS and cell antennas are built into the product. The small device is only 3 1/2″ X 2″ X 1″ and can see up through a dashboard made of plastic or fiberglass; But Not Metal such as steel and aluminum.
No software to install
– Use any Windows or MAC computer with internet access. Or use an Internet-enabled Android, iPhone or other hand held device.
Data stored for you
– All data is stored and viewable on-line for 3 months.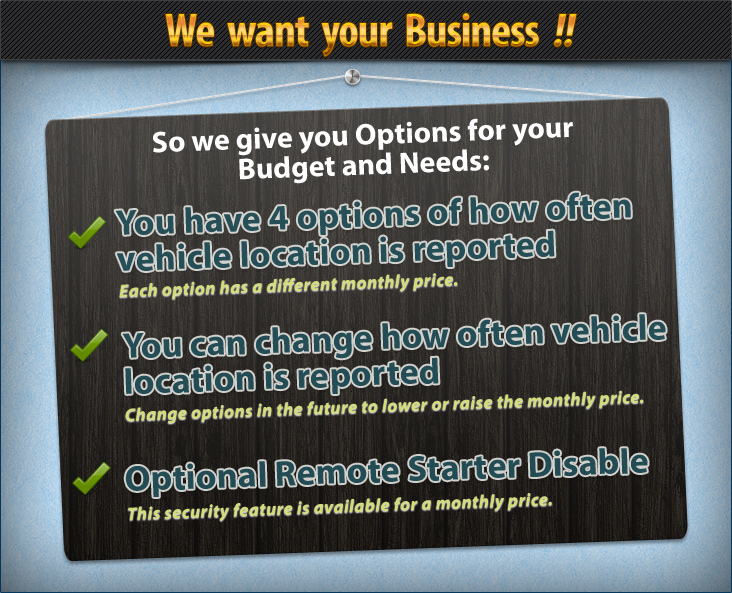 Cell Coverage Map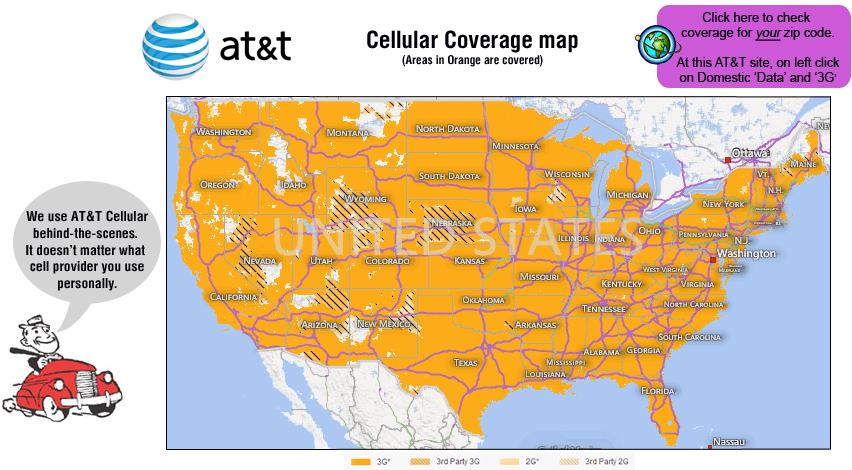 If your teen primarily drives in any area in Orange above, you'll be able to monitor him/her !!
(Click on map to check coverage for your zip code)

Even if vehicle moves outside of cell coverage area, the black box records travel data there and automatically updates on return to cell coverage area.

Ordering
Complete system ready-to-go for $159.95 (plus a monthly usage fee)
No activation or setup fees.
No Contract to sign – Use the product as long as you want and stop any time !
4 Pricing Plans Available – Select the best plan for your needs and budget.
Each plan is a Flat Fee each month with unlimited use.
When the vehicle is moving, the device can call in its location and speed every 10, 20, 40 or 60 seconds. The more frequent the calls are made, the more travel data is presented; And the more the monthly fee. Best: every 10 seconds; Slowest: every 60 seconds.
Every 10 seconds for $29.95 / month
Every 20 seconds for $26.95 / month – (Most popular plan)
Every 40 seconds for $23.95 / month
Every 60 seconds for $20.95 / month
For the standard feature 'Posted Speed Limit' monitoring, every 10 or 20 seconds is recommended for best results. (For more information about this, click on the FAQ tab.)
You're NOT locked into a plan: Plans CAN be changed while using the product. You can change plans up to 3 times at no charge. After that, it's $3.00 per change.
Note: Please buy product with intention to start using it within a few weeks. This is because when you receive the product, it's ready to track. So billing starts within 2 weeks after purchase.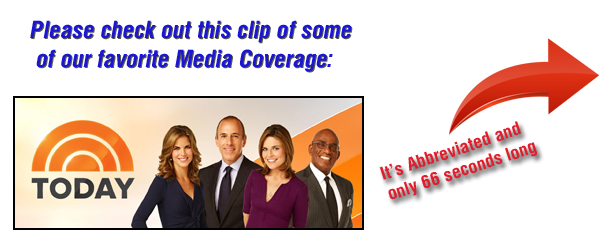 Help is available for you !!
As a customer, if you ever need help doing things like creating Geofences online, setting up alerts, running reports, etc, we're happy to help you.